Lance Conversion Spray Dry Nozzle Series
Getting started is easy with new Click&Dry™ screw-on caps. Begin with the Click&Dry™ advantage today without welding.
Your first easy step to improved cap chamber hygiene reduced bearding and sealing integrity!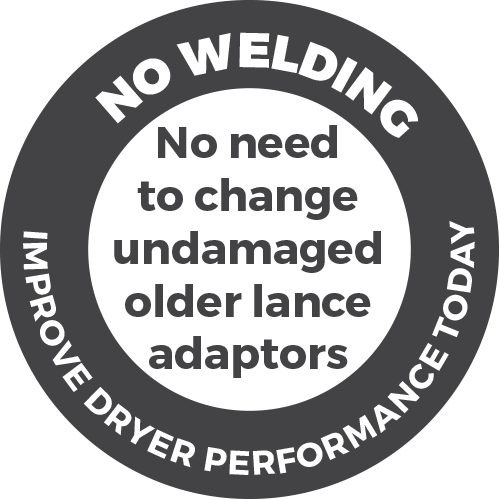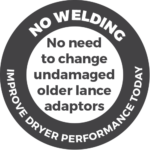 Get The Click&Dry™ Advantage Today Without Welding
Download here the Conversion Lances Catalogue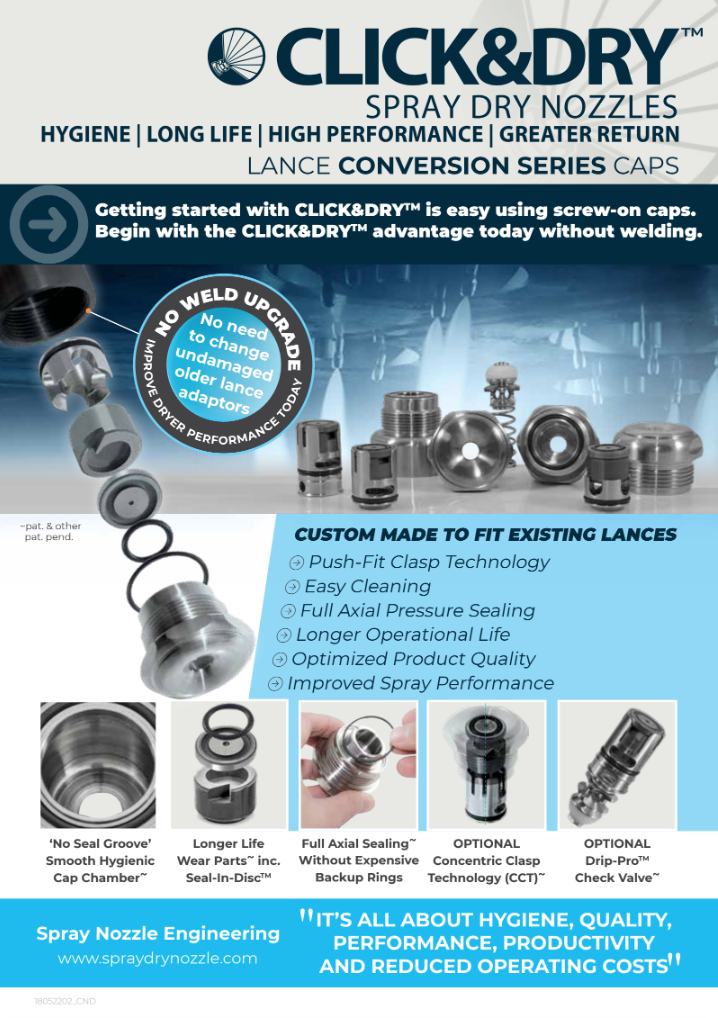 Lance Adaptor Conversion Features and Benefit
CCT clasp (non easy-out) – Concentric Clasp Technology – perfect wear part alignment ensures consistent spray quality and improve wear part life.

Easy-out CCT clasp assembly – Easy-Out CCT clasp designed for no breakage removal of wear parts. Use with Click&Dry™ removal tools to improve wear part life. Refer to guarantee page.

No welding (use older lance adaptor) – Easy upgrade with no welding required.

Smooth cap chamber – Easy clean and high strength.

Galling resistant threads – Assists in reducing thread damage.

Large anti-galling threads – Prevent thread galling and lance damage. Easy clean.

Seal face protection skirt – Protect important seal faces from damage and aids life

Full axial compressive seal system – Minimise wear part damage and improve safety

Seal-In-Disc™ and Hi-flo swirl – Superior wear resistance and long life with improved nozzle performance and hygiene

Seal retention – Prevent o-ring movement for leakage protection
Drip-Pro™ Check Valve Features and Benefits
Heavy duty check valve reduces the problem of dripping and scorched particles. Add Drip-Pro™ check valve to receive all benefits from Compact push fit retainer/CCT clasp plus reduced scorched particle reduction for longer run times.
Drip-Pro™ check valve – Reduce drips and scorched particles with longer run time

 Teflons/Durocon replaceable seals – Choose from PTFE/Durocon replaceable seals to suit your sealing needs

 Heavy duty – Robust and easy clean design

 Open-port design – Superior run times with reduced pressure loss

 New hi-flow design – Runs longer and easily removed for cleaning
Explore The Click&Dry™ Lance Conversion Adaptors and Caps Range
Alternative Options
Looking For The Ultimate Spray Dry Nozzle Solution?
If your existing lances and threaded hardware are damaged then welding replacement is required. This is a great opportunity to upgrade, so why not move to the best Click&Dry™ options available. These include all of the cost saving, long life and performance benefits that are making Click&Dry™ the industry leader.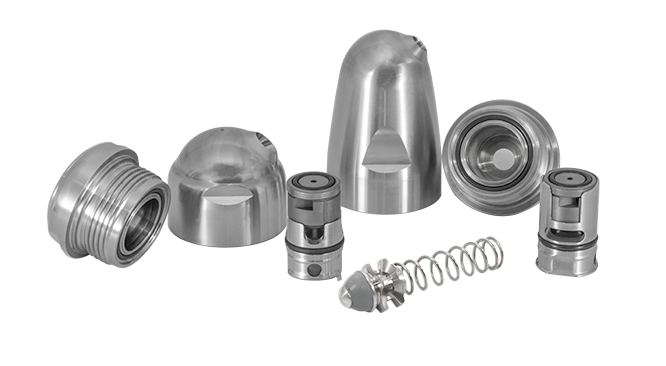 Optional Compact Series
The Best Compact Spray Dry Nozzle
Click&Dry™ Compact Push Fit nozzles provide all of the pressure compliance benefits in a smaller & lighter package. Designed for compact inlet dryer types & long life with short lance dryers.