The Problem
The problems traditional spray dry nozzle designs have:
The Solution
Click&Dry™ state-of-the-art design solutions:
Overlooking hygiene and clean-ease designs
Spray Dry plants today are not only venturing into new markets that demand a higher level of hygiene, but must remain competitive by utilising their time more effectively.
Cleaning the current standard of spray nozzles is difficult due to the conventional cap chamber design.
Hygiene and clean easy nozzle
Caps designed to be easy to clean, and produce higher hygienic results. With smooth internal profile, the spray dry industry can now reach the new level of hygiene with increased ease.
New Click&Dry Smooth bore design improves cleaning and hygiene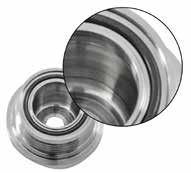 Wear part misalignment and detrimental wear part disassembly
Old spray dry nozzle systems have not advanced to meet the rigours of spray drier technology itself to accommodate the frequent disassembly of parts, excessive radial clearances were required.
Inconsistent spray performance, pressure loss and decreased wear part life
Concentric clasp technology increases spray performance and wear part life
Click&Dry™ patented clasp technology has removed direct press wear part extraction when removing fouled parts.
Click&Dry™ doesn't direct press contact with carbide parts for wear part removal. This equates to massive operational cost saving.
Uniform spray pattern across all lance sets will achieve: Better performance, powder consistency and increased wear part life.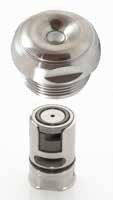 Yield stress failure
In many driers today, much of the nozzle hardware in use is of an age that far exceeds its recommended fatigue cycles and exist in a worn condition, which heightens risk of failure.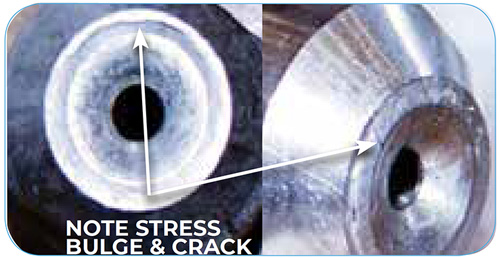 Designed with safety factors
The Click&Dry™ Nozzle system is a fully compliant design meeting ASME B31.3 pressure stress requirements.
New Click&Dry Smooth bore design improves cleaning and hygiene.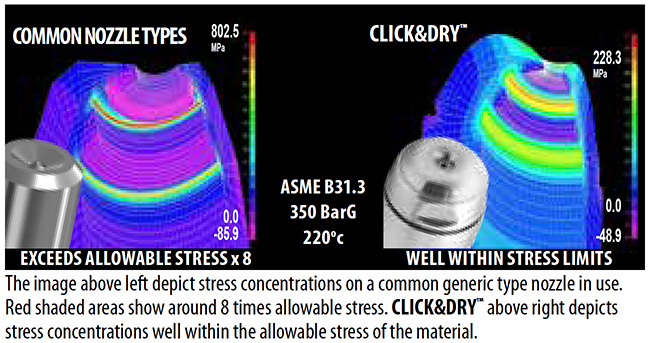 Radial o-ring tear due to tensile seal drag
Old style radial seal system can suffer from assembly O-ring seal drag and tearing compromising critical sealing. A major cause of radial cap leakage.

New spray dry axial seal arrangement
Axial compressive seal is designed for pressures well above typical dryer operating pressures according to O-ring standards.

Product build up and bearding
Build up or bearding may be due to:
– Drier configuration
– The use of wider spray angles
– Powder formulation
This needs to be managed to reduce opportunity for fire risk.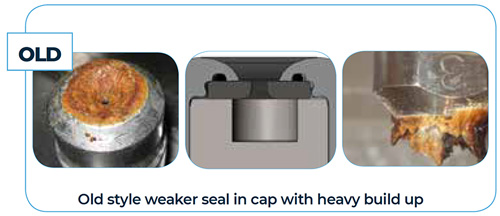 No more O-ring groove within the cap
With the Seal-In-Disc™ orifice system, the need for an O-ring groove within the cap is eliminated. This provides a lower outer face profile greatly reducing bearding or build up and improves cleaning and hygiene.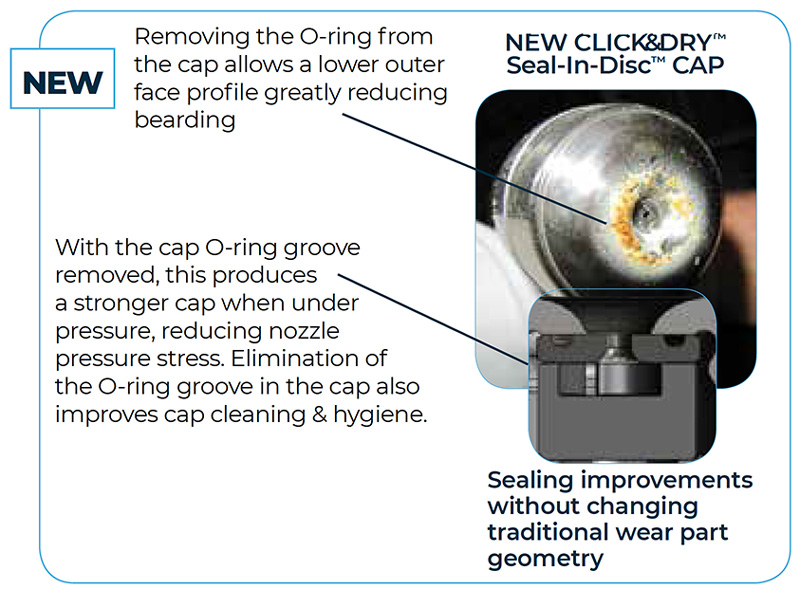 Scorched particle contamination
Nozzle drips which results in scorched particle deposits at the fluid bed, compromising the quality of the powder.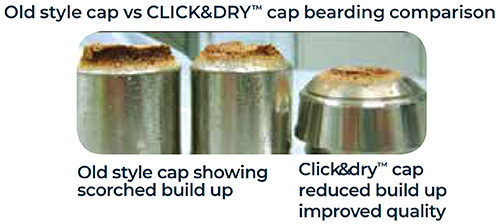 Check Valve Drip Pro™
The Drip-Pro™ Hi-Flo design has the least amount of parts for easier cleaning, maintenance while achieving higher productivity, higher flow rates and extra long run times.

Nozzle Leakage
Regular nozzle wear parts and other components can easily be installed upside down, or can become dislodged and misaligned during tightening. Most current nozzle systems in use require a great deal of assembly skill and the risk of misalignment of components is high, which can result in leakage.
Easy assembly logic
Pre-assembly technology allows pre-testing start-up without any internal component movement, which means positive testing.
Click&Dry™ can only be assembled one way, the right way.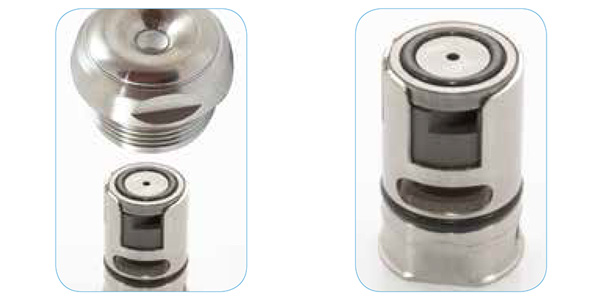 Thread damage
Ordinary thread systems are too fine to resist normal impact damage. The resultant damage compromises assembly and sealing integrity thus leading to leakage.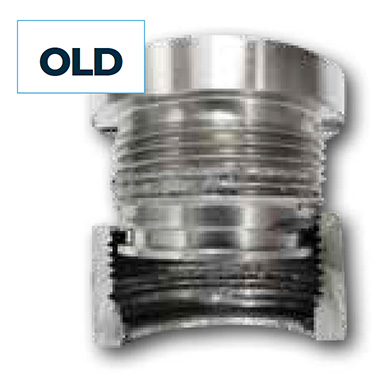 Heavy duty female thread ed lance fittings
Click&Dry™ has heavy duty threads with heavily concealed sealing surfaces which are highly resistant to normal impact damage during lance handling.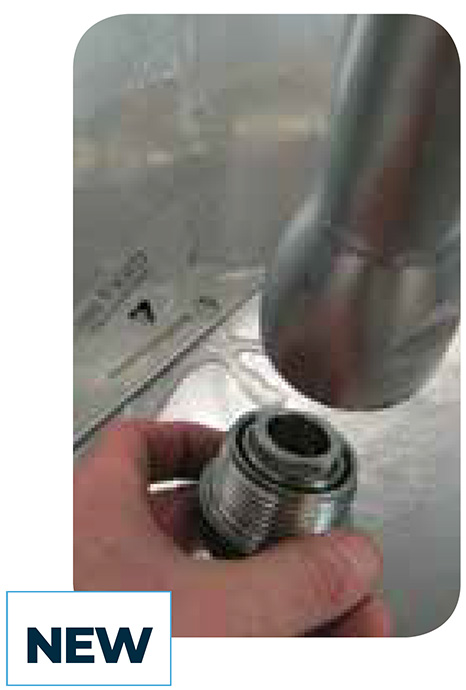 Nozzle seal face damage
Exposed nozzle hardware sealing surfaces are frequently subject to impact during handling, such impact damage can compromise sealing quality and cause failure.  In addition seal face galling (binding) is a problem found on many nozzle systems frequently require expensive welding or replacement of nozzle bodies due to this excessive seal face damage.

Sealing face skirts on the body and cap
Click&Dry™ sealing face skirts are designed to reduce direct impact damage and to protect the no gap axial sealing system.

10 Things You Must Know About Spray Dry Nozzle Design Standards & Compliance
Download our 10 Facts Infosheet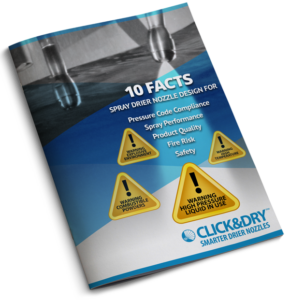 Please complete your name and email to download more information on our Click&Dry™ nozzles *Kindly check your email account's Spam or Junk folder to ensure the message was not filtered.
The downloaded information from this website is for your personal use only and not for commercial exploitation. Some of these products are protected by patent and trademark copyright. Full terms & conditions of suppliers available upon request.

N.B information used by Spray Nozzle Engineering group only.
I agree with the
Terms & Conditions