Why Click&Dry™ Spray Dry Nozzles?
HALVE YOUR WEAR PART USE*,
REDUCE COSTS AND IMPROVE HYGIENE WITH CLICK&DRY™
* Data from 5 year comparative analysis of select plants. Usage reduction may vary depending on some processes and product. **Available on select models. Refer to our Warranty page for more information.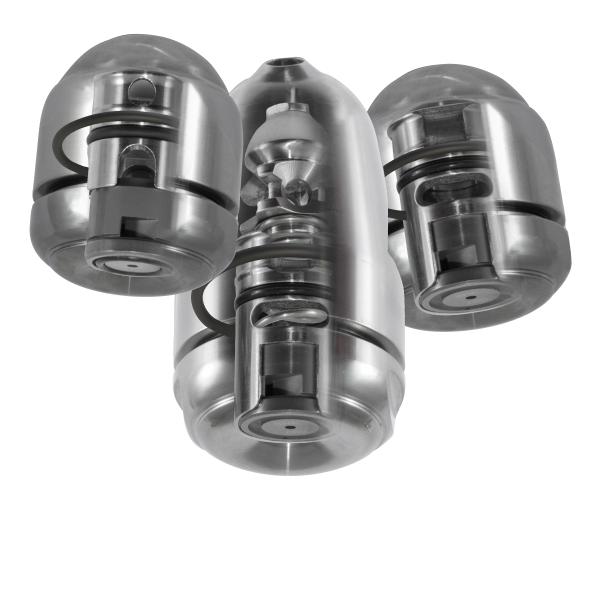 Longer Life |
High Performance | Greater Return
It's all about hygiene, quality, performance, productivity and reduced operating costs.
Hygiene

Long Life Wear Parts

Easy to use

Improved sealing to prevent leakage

Designed for Code Compliance

Lower operating cost

High Strength
WHAT'S THE CLICK&DRY DIFFERENCE?
Longer Life | High Performance | Greater Return
The unique CLICK&DRY™ nozzles stand out from the competition. EXPLORE the features that make a real difference.
Spray Nozzle Engineering NZ Ltd is proud to contribute to put smiles on our special Kiwi kids and their families this Christmas. Special Children's Christmas Parties [...]
Join us to save a Kiwi icon Spray Nozzle Engineering is proud of its export achievements in the Field of spray dry nozzle technology to [...]
In this video we are going to demonstrate the assembling of the click and dry compact threaded clasp with check valve Ensure the clasp is [...]
Supply to OEMs and end-users worldwide.
Click&Dry™ Spray Dry Nozzles, Check Valves, Wear Parts, Tools and Accessories have been used and tested by OEMs worldwide in over a decade.
As a division of Spray Nozzle Engineering, we have been trusted for over 30 years for supplying and servicing the best quality, effective, cost saving and hygienic solutions.
Our Head Quarters are based in New Zealand and Australia
Contact one of friendly teams and start saving today!
Click&Dry™ New Zealand HQ
532C Grey Street, Hamilton East 3216 New Zealand
Phone: +64 7 839 6444
Free Call: 0800 669 953
Fax: +64 7 839 6445
Email: sales@spraydrynozzle.com
Click&Dry™ Australia HQ
1-8/27 Shearson Crescent 
Mentone VIC 3194
 Australia
Phone: +61 3 9583 2368
Fax: +61 3 9585 0218
Email: sales@spraydrynozzle.com